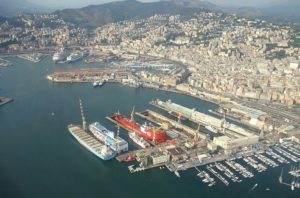 The largest seaport in Italy is indefatigably contrasting, full at once of deep shade, sparkling light, and squalor. It's also a bit of an unknown jewel mecca, with many great finds. Today, it is the Rivera's gateway for many travelers, but an important architectural heritage speaks a lot of its erstwhile glory. History still feels alive in Genoa – this is true in the vast old city – a reminder of pre-modern life with its maze of narrow streets (caruggi) largely intact. Some friends of mine that own and Edmonton garbage bin rental company absolutely loved their time in Genoa. Here are the top attractions in Genoa, Italy.
Musei di Strada Nuova
Circling the old city's limits northern edge, pedestrianized Strada Nuova (now known as Via Garibaldi) was in the 16th century planned by Galeazzo Alessi. It was the most visited quarter as it is lined with the wealthiest citizens of Genoa palaces. 3 of these palaces –Doria-Tursi, Bianco, and Rosso – today consist of the Musei di Strada Nuova. They hold Genoa's finest collection of old masters between them.
Palazzo Reale
If you get the opportunity to visit only one of the groups of palaces belonging to the most eminent families in the city (Palazzi dei Rolli), make it the Palazzo Reale. A one-time residence of the dynasty of Savoy, it has exquisite furnishings, terraced gardens, a gilded Hall of Mirrors, and a collection of seventeenth-century art.
Old City
The heart of ancient Genoa – surrounded by medieval city gates Porta Soprana and Porta dei Vacca, as well as the streets of Via XXV Aprile, Via Garibaldi, and Via Cairoli – is famed for its narrow lanes (caruggi). Although the blind alleys and cave-like laneways are still residential, the number of cafes, shops, and bars continues to grow. Parts of the narrow lanes can feel a bit unnerving, particularly after dark. Via Orefici is east of the piazza and you will find market stalls here.
Palazzo Rosso
Extravagantly frescoed rooms at this museum offer the backdrop for many portraits by Van Dyck. Other standouts include Guercino's The Death of Cleopatra and Guido Reni's San Sebastiano, as well as artworks by Bernardo Strozzi, Durer, and Veronese. The third floor of this museum hides a mid-century gem – an apartment designed by Franco Albini for the director of the museum. Its mix of Genovese excess, clean modern lines, and furniture will definitely delight design fans.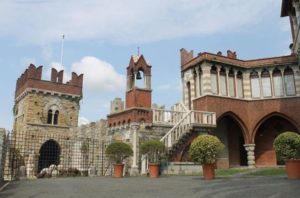 Castello d'Albertis
Dating from the nineteenth century, this neo-Gothic building indeed resembles a castle and is home to an astounding array of ethnographic artifacts from around the world. Enrico d'Albertis, an Italian philanthropist, writer, and navigator assembled this art collection during his travels. The galleries have everything from installations exploring Far East traditional medicines to pre-Columbian pottery.